South Korea's Finest Fashion Photographer, Gyunsu Sim: Cover of Model Citizen Magazine Issue 33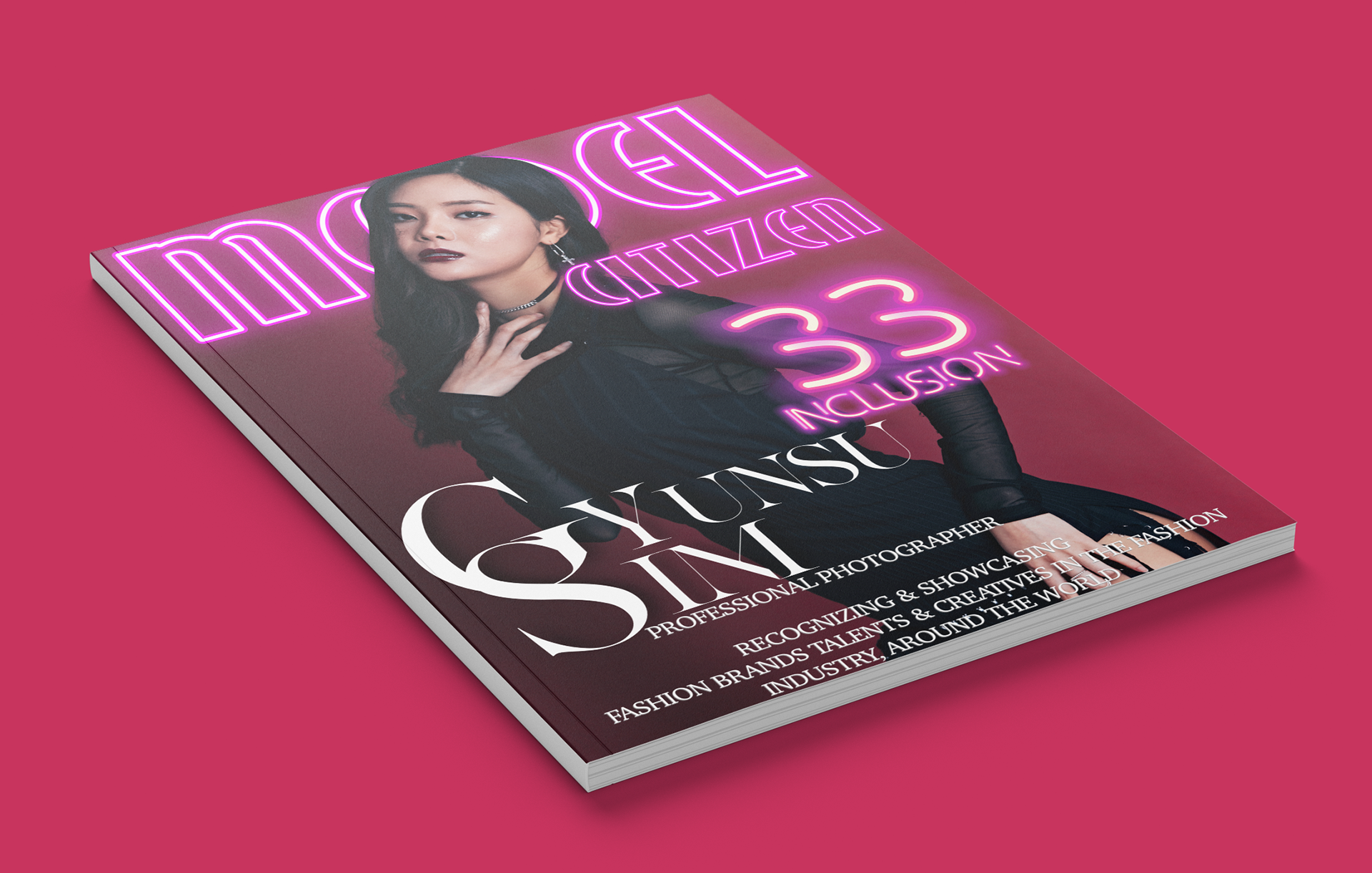 https://www.simgyunsu.com/c
Gyunsu, what are your passion and aspiration in life? How did you start as a Photographer?
I always think of this saying " Nobody can do anything that nobody can do."
Our job is to show more creative art to others. If people say you are a flake, this is the best compliment.
My goal is to put my thoughts in one photograph, and I want to convey my thoughts to the people.
I always check elements, all staffs in the field. Because the field is very active and dynamic, it is impossible to predict which changes will occur. Because, I always check the elements, all staffs, and all the equipment to minimise the change.
Who is your inspiration in life Gyunsu? How do you keep inspired?
I present reference to the other person to replace the concept I thought. I have a lot of talk with the other person for the concept. Talk and reference is a very important factor in creating creations that are mutually satisfying.
We all make mistakes Gyunsu; we wish we could take back. Please tell us about time being a Photographer; you wish you'd handled a situation differently with a colleague.
Self-satisfaction can never develop myself. I always simulation my field again and again and again..because self-reflection gives me many changes.
Gyunsu, when you're working with a large number of clients, it's tricky to deliver excellent service to them all. As a Photographer, how do you go about prioritising your clients' needs?
When I was working in the entertainment, the vice president is my hero. She's name is taeshin Kim. She had a lot of idea and leadership.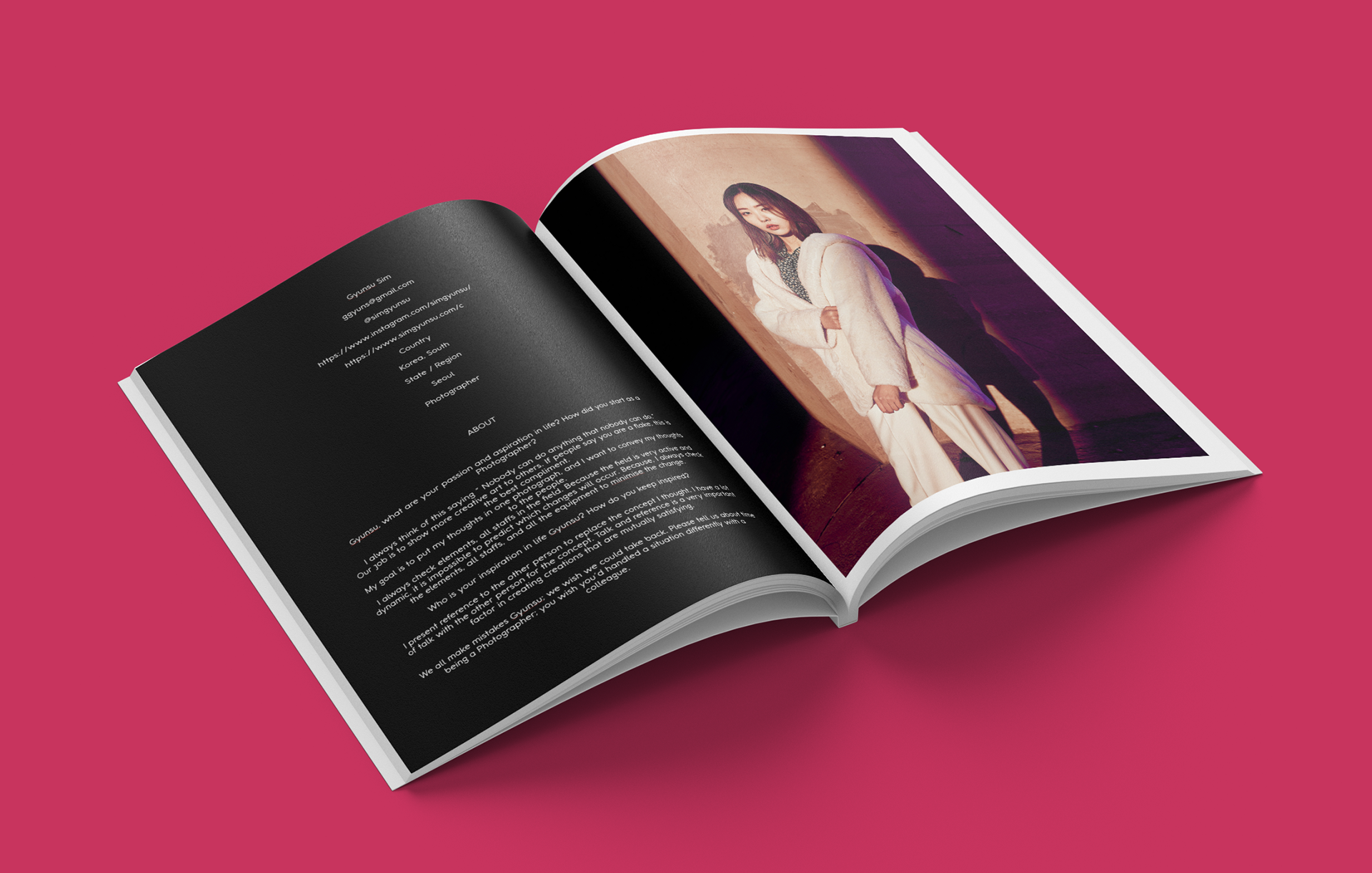 "BIO
Essence
Pure..Element..Feeling
The essence does not mix with the others.
It doesn't disappear easily.
At times when these are not intended, they suddenly appears the way.
The essence is more special because it is pure.
The real thing is not forced or fancy.
The real thing is natural and perfect pure.
When you couldn't have the control,
if something is added,
It is just so stylish.
There's only a short time to be stylish.
This means that the expiration date is short.
also human and feeling, if these are no more honesty, the veil will soon come off.

SIM GYUNSU was a recipient of the International Color Awards 11th annual, and London International Creative Competition.
He is a fashion and fine art photographer and director living in south Korea. based in New York, South Korea. 

SIM GYUNSU is currently working on pure naturalistic fashion and portraits projects based on nature.
also, he directed the music video and choreography film, album & book design project, and also performed the album project of kpop singers.

In he free time, SIM GYUNSU enjoys pla-model, movie, and read a essay. 

Follow SIM GYUNSU on Instagram, Facebook.

Awards & Accolades

2017



2018
| Awards & Accolades |
- International Color Awards 11th Annual 2017, Nomiee, Fashion
- London International Creative Competiton 2017, Winner, Honorable mention, Fashion

- International Photography Awards 2018, Winner, honorable mention, Advertising, Beauty.
- International Photography Awards 2018, Winner, honorable mention, Fine Art, Portrait.
- Tokyo International Foto Awards 2018, Winner, honorable mention, Advertising, Beauty.
"
— https://www.simgyunsu.com/bio